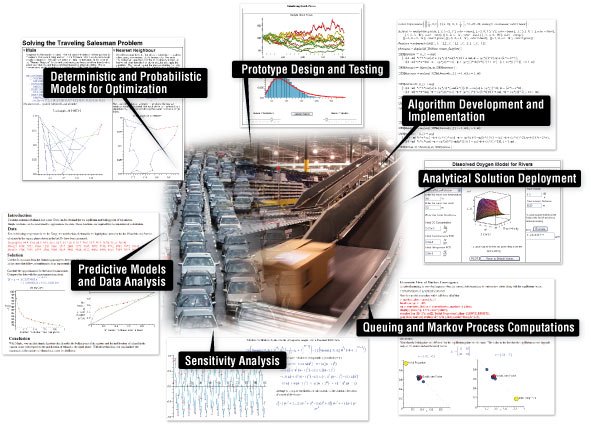 IEOR 24: Freshman Seminar: Intro to IEOR
Syllabus
Professor Ken Goldberg (Professor of IEOR and EECS and iSchool, Director BCNM)
425 Sutardja Dai Hall
goldberg [AT] berkeley [DOT] edu
Office Hours: Mon 2:15-3:00pm in BCNM Commons, or by appointment; see http://goldberg.berkeley.edu/
1 unit
Wednesdays: 4:00 - 5:00 in 3105 Etcheverry Hall
Prerequisites: This course is open to freshman and sophomore students from any department.
Course Objectives: This course provides an introduction to the field of Industrial Engineering and Operations Research through a series of lectures by IEOR faculty.
Grading Based on:
30% Class Attendance and Participation
30% Taking Notes for 2 Class Sessions
40% 3-Page Indep. Project Report
I respect and will accommodate religious beliefs, disabilities, and other special circumstances. Please contact me in person with advance notice so that we can plan accordingly. I welcome constructive criticism. Please email me with feedback on the course, teaching and format at any time during the term.
Info about: UC Berkeley IEOR Department
Info about Speakers: UC Berkeley IEOR Faculty
Tentative Schedule
Week

Dates
Topic

Student Notes




1

Aug 26
Introduction
Week One, Week One


2

Sep 2
Example Applications: Disney RideMax
Week Two


3

Sep 9
Prof. Ilan Adler
Week Three


4

Sep 16
Prof. Stuart Dreyfus
Week Four, Week Four,

5

Sep 23
Prof. Lee Schruben
Week Five, Week Five

6

Sep 30
Prof. Roger Glassey

Week Six


6

Oct 7
Prof. Ken Goldberg



7

Oct 14
Prof. Xin Guo
Week Seven

8

Oct 21
Prof. Max Shen
Week Eight, Week Eight


9

Oct 28
Prof. Rhonda Righter
Week Nine, Week Nine, Week Nine

10

Nov 4
Prof. Ying-Ju Chen
Week Ten

11

Nov 11
No Class, Veterans Day
Week Eleven

12

Nov 18
Prof. Shmuel Oren
Week Twelve, Week Twelve,
Week Twelve, Week Twelve,
Week Twelve


13

Nov 25
No Class (Thanksgiving)

14

Dec 2
Wrap-Up, Reports Due
Week Fourteen, Week Fourteen

15

Dec 9
No Class


Contact:
Prof. Ken Goldberg: goldberg at berkeley.edu